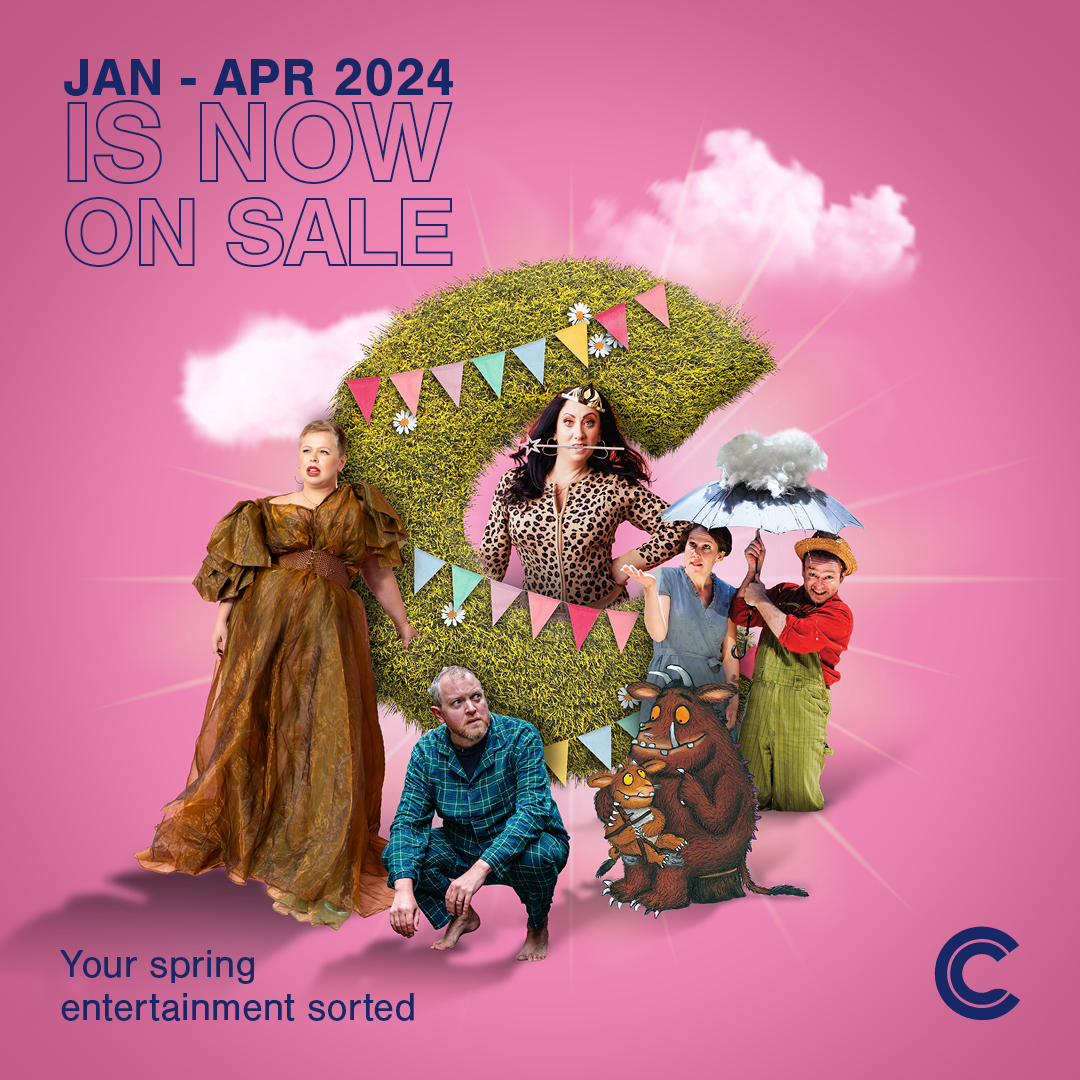 January to April 2024: The brochure is here
We've got nights out that'll feel like being out out, whether you wanna take a trip to The Upside Down or raise a pint to Dublin music legends.
Chelmsford Theatre Studio continues to provide side splits a plenty as our comedy roster builds and there's lashings of live screenings too. For family entertainment we won't disappoint with Dogs Don't Do Ballet and The Gruffalo's Child.