Spice up your cultural life by unlocking a host of benefits with Chelmsford Theatre membership
Become part of the family here at Chelmsford Theatre by joining as one of our first ever members and be part of the theatre's glittering future of entertaining all who seek it.
Choose below from our standard £35 membership that gets you in line for the best chance to get tickets for shows with priority booking as well as great ticket savings like no booking fees and discounts on selected shows.
For the full treatment choose the premium £55 membership. You'll get all the benefits of the standard membership, plus a membership card that will unlock fabulous discounts in our café and bars, making your visit to us extra special.
Chelmsford Theatre Member
£35 per year.
Receive exclusive Membership newsletters
Free ticket postage
No transaction fees
Priority booking for selected shows before general release (ticket limitations apply)
Access to special Members offers and rates on selected shows (ticket limitations apply)
Chelmsford Theatre Premium Member
For £55 a year you get all the benefits of Chelmsford Theatre membership plus:
An exclusive membership card that unlocks the following stunning discounts
20% off food and hot drinks in Theatre café –  Mon to Sat 10am to 3pm
10% discount in Theatre bars at evening performances
Ability to exchange tickets or credit them to your account for free, up to 24 hours before the performance.
Discounts apply to ourChelmsford Plus and Premium Members
Active ourChelmsford Plus and Premium membership holders receive £5 off both tiers of Chelmsford Theatre Membership.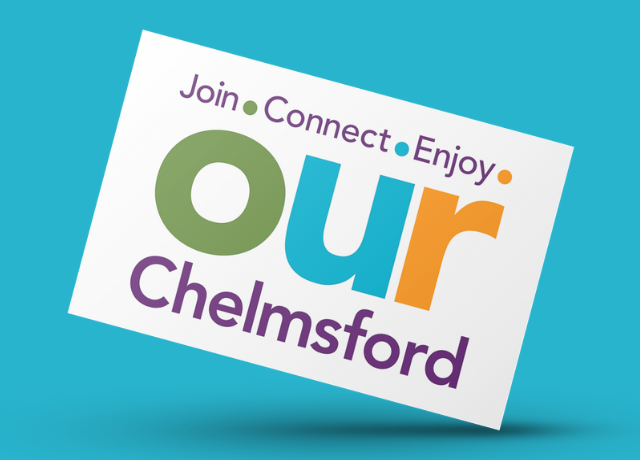 ourChelmsford Plus and Premium membership holders
Active ourChelmsford Plus and Premium members receive £5 off memberships 
Customer will need to provide in person evidence to the box office of their active subscription via the ourChelmsford app.
Discounts are not available to ourChelmsford Lite members 
Autorenewals are not available on discounted memberships, proof of eligibility must be provided to renew at the discounted rate.
By purchasing and activating Chelmsford Theatre Membership, you agree to follow the terms and conditions of the membership contract.
Memberships are non-refundable or transferable.
Memberships last for a minimum period of 1 year from the date of purchase and will automatically renew if the auto-renew box is ticked when purchasing. Any discounts or special offers on the annual membership fee (i.e. ourChelmsford discount) will expire after 1 year unless you contact the theatre within 10 working days of the renewal date and provide proof of eligibility. It is your responsibility to contact the theatre to prove discount eligibility or before the auto-renewal date. Refunds will not be given retrospectively.
If auto-renew is selected and no longer required, it is your responsibility to cancel it before the expiry date. If benefits of a membership are used once the auto-renewal has taken place, you will not be able to cancel.  
Memberships are for individuals and cannot be purchased as part of a household, family or group.
Chelmsford Theatre reserves the right to change the membership fee on renewal, however you will be given prior notice of any increase.
Chelmsford Theatre reserves the right to change the benefits of the membership. Advance notice will be given where necessary.
Chelmsford Theatre has the right to refuse memberships and/or remove benefits from any member of the public who does not adhere to the theatre rules, respect other patrons, staff members or facilities in the venue.
Special offers & discounts are only available for the number of tickets specified and are limited per member and event. Any member who attempts to book above the maximum allocation will have their membership privileges revoked without a refund.
Membership privileges (including discounts in the café & bar) can only be accessed by the membership holder. Proof of ID may be required if it is suspected that cards are being shared in order to obtain discounts. Memberships will be removed if Chelmsford Theatre suspects any abuse of membership privileges at any time and refunds will not be given.
Members found, or reasonably suspected of, reselling their tickets for commercial gain may have their membership terminated without recompense.
Membership discounts cannot be used in conjunction with any other special offer or discount unless specifically stated. When multiple offers are running, the theatre will apply the largest discount for the customer.
Unclaimed gifted membership will expire within 6 months of purchase.